About International
Data Center Day

Data Center Day is October 29, 2019... That's in:
Mission
International Data Center Day is designed to create awareness of the data center industry and to inspire the next generation of talent.
International Data Center Day provides the industry an opportunity to open their doors and show, in a collaborative effort, what data centers are, why they are so important to our connected world, and the wide array of career opportunities that are part of the data center industry. By working together during and after International Data Center Day, the industry can connect with future generations and ensure a steady flow of skilled labor, enhance the public image of data centers and safeguard the ongoing prosperity of the data center industry.
Our Commitment
We are committed to promoting the value of STEM education to ensure the ongoing growth of the data center industry.
Objectives
Provide resources to educate people about what data centers are and how they work
Illustrate the importance of the data center industry on our daily lives
Share information on pursuing a career as a data center professional
Create more opportunities for mission critical firms to recruit future employees
Did You Know?
More data has been shared online in the past 2 years than all of previous human history!
About 7x24 Exchange International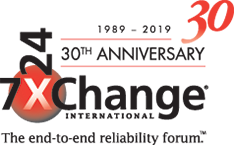 7x24 Exchange International is a not-for-profit organization that provides an educational forum focusing on challenges faced by mission critical industry professionals. Founded in 1989 by a group of industry visionaries, 7x24 Exchange International has grown to include over 350 member companies and 27 chapters. Members are as diverse as the industry itself and include firms within industries such as aerospace, energy, financial services, government, healthcare, pharmaceuticals, manufacturing, media, technology, and more. Through the expertise of its active membership, 7x24 Exchange International is a leading provider of conferences enabling collaboration and knowledge sharing amongst industry professionals. 7x24 Exchange International is committed to addressing the challenges of energy efficiency and sustainability, providing continued value to member companies and conference participants and giving back through its social responsibility initiative.
Be a Part of Data Center Day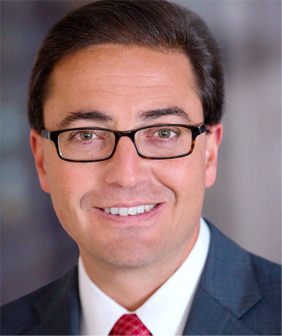 "Thank you for visiting the site. Be on the lookout for even more resources in the years to come. Investing in our future is our top priority and we invite you to participate in whatever way you can."
Cyrus J. Izzo, PE
Co-President
Syska Hennessey Group
and
Vice President
7x24 Exchange International