Bridging the Data Talent Divide with On-ramps Replay
Broadcast Wednesday, March 8, 2023 | 4 PM Pacific / 7 PM Eastern
Share with high school seniors,
college students or anyone looking to change careers.
The data center industry is poised to be one of the single most diverse industries that exist. According to a recent study, the data center industry will need over 300,000 new resources by 2025. This presentation will discuss the many onramps into the industry for all skill levels. In order to go beyond the hire to thriving in the industry, it pays to understand the ecosystem, the resources and ongoing support after you are hired. We will discuss internships, scholarship funding, and other resources to jumpstart your career.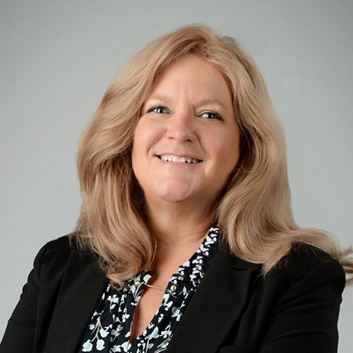 Carrie Goetz
Principal/CEO
StrategITcom
and Author of
Jumpstart Your Career in Data Centers
Carrie Goetz, Principal/CTO, StrategITcom, personifies nearly 40 years of global experience designing, running and auditing, data centers, IT departments, and intelligent buildings. Carrie is fractional CTO to multiple companies. She was recently named in the 30 Most Influential Business Leaders in Tech 2021 by CIO Look, Top 10 Most Influential Women in Technology 2020 by Analytics Insight, honored as a Network Computing Inspiration Award finalist 2020, IMason's IM100, and 2020 Comptia Women in Leadership Spotlight Finalist amongst her accolades. 
Read more about Carrie
She is an international keynote speaker and is published in 69 countries in over 250 publications. She holds an honorary doctorate in Mission Critical Operations, RCDD/NTS, PSP, CNID, CDCP, CSM-Agile, AWS CCP and is a Master Infrastructure Mason with 40+ certifications throughout her career. She is on the AFCOM and Data Center Institute board of advisors, Mission Critical Advisory Board, Women in Data Centers, Cnet Technical Curriculum Advisory Board, NEDAS Advisory Board, a member of BICSI, Women in BICSI, and an Education committee member, and a member of Women Leading Technology Sorority. She holds two patents.
About Carrie's Book:
The mission critical industry is in need of people with critical skills. Discover the possibilities including pathways into the industry and types of jobs. This peer-reviewed book bridges the gap between IT and facilities. It takes a holistic approach to explaining mission-critical data centers, from site selection to the cloud and all things between.